Click here for the author's latest interview on WordMothers blog.
Bilingual Children's Picture Books – Lupe-Ruiz Flores is the author of six award-winning bilingual children's picture books. Two of her recent picture books – Let's Salsa and Lupita's First Dance made the list on the Mamiverse blog. The author was also selected as one of 2014's National Picture book Month Champions for the month of November.
All of her picture books are Accelerated Readers (AR), and several have been on the Tejas Star Book Award Reading List. She has also been a participant in Reading Rock Stars.  For book descriptions and to order books, click here.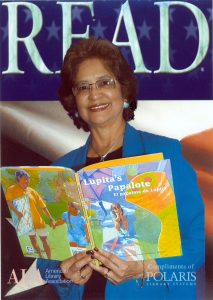 The author lives in Texas but has also lived in Bangkok, Thailand and Okinawa, Japan. She comes from a large, close-knit family where her sisters are her best friends.
Her writing career started when she entered a writing contest and was lucky enough to win an all-expense paid trip to New York where she attended a week-long writing workshop. It was a great experience.
She started out writing nonfiction and then ventured into children's picture books. Now she is working on a middle-grade novel. She even dabbled in poetry and had some of it published in anthologies. You never know what can happen when you take a leap of faith and enter a writing contest. Try it!
Memberships and Awards
Society of Children's Book Writers & Illustrators (SCBWI)
Texas Library Association (TxLA)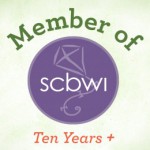 2005 recipient of SCWBI Martha Weston Award
2011 recipient of SCWBI Amazon.com Work-in-Progress Grant
Her latest bilingual picture book, Lupita's First Dance/El Primer Baile de Lupita, Illustrated by Gabhor Utomo, is on the 2014-2015 Tejas Star Book Award Reading List. This award is sponsored by the Texas Library Association (TLA).