From the founder of Picture Book Month, Dianne De Las Casas: "The website, PictureBookMonth.com, features essays from thought leaders in the children's literature community. Each day in November, a new essay is posted.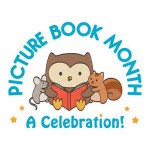 New features this year include "Curriculum Connections" by Education Consultant, Marcie Colleen. Every day, a new activity and curriculum connection is posted based on the Author/Illustrator's book. In addition, the multi-page Picture Book Month Educator's Guide, correlating picture books across the curriculum, is available as a free download for educators and teacher librarians." 
My day (Lupe Ruiz-Flores) for Picture Book Month on "Why Picture Books are Important" is November 22. Be sure and visit the website every day of this month.
I am the author of six bilingual picture storybooks. My books, published by Arte Publico Press, are on the Accelerated Reader List. For book descriptions and to order books, click here.
I live in Texas but have also lived in Bangkok, Thailand and Okinawa, Japan. I come from a large, close-knit family where my sisters are my best friends.
My writing career started when I entered a writing contest and was lucky enough to win an all-expense paid trip to New York where I attended a week-long writing workshop. It was a great experience.
I started out writing nonfiction and then ventured into children's picture books. Now I am working on a middle-grade novel. I even dabbled in poetry and had some of it published in anthologies. You never know what can happen when you take a leap of faith and enter a writing contest. Try it!
Memberships and Awards
Society of Children's Book Writers & Illustrators (SCBWI)
Writers' League of Texas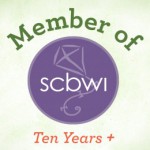 2005 recipient of SCWBI Martha Weston Award
2011 recipient of SCWBI Amazon.com Work-in-Progress Grant
My latest bilingual picture book, Lupita's First Dance/El Primer Baile de Lupita, Illustrated by Gabhor Utomo, is on the 2014-2015 Tejas Star Book Award Reading List. This award is sponsored by the Texas Library Association (TLA).