Judging Writing Contests. Sometimes we have to give back. In the middle of revisions and figuring out my income taxes, I got a request to judge a middle-grade literature writing contest with a short time limit, of course. Students from all over Texas wrote essays, stories, and poems on a theme provided by the contest. I was truly impressed with the talent and sophistication of the entries. I judged over 40 entries, scored them according to the rules provided, and emailed them back promptly. This is one of the joys of being a writer. I've judged other writing contests as well but I am still thrilled to read young people's stories and their aspirations for the future. These young writers are already making a difference. I feel honored to have read their stories.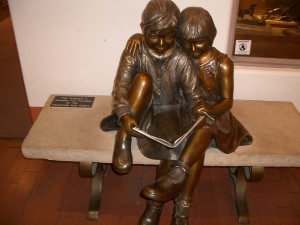 SUBMISSIONS
Little Pickle Press is accepting submissions. Visit their website for more info.
Cameron Books is another publisher accepting submissions.
Writing is an extreme privilege, but it's also a gift. It's a gift to yourself and it's a gift of giving a story to someone. – Amy Tan